From "THE UPPER ROOM " all the way "UP THE HILL"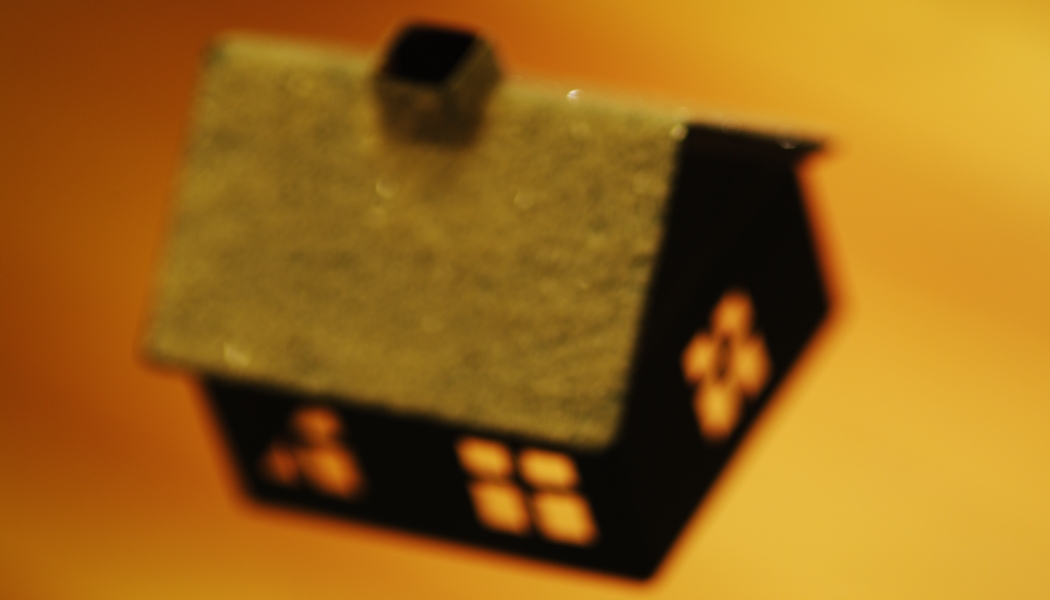 T
he 1987 'Gideonites meet did have a life changing impact on very many in the small district of chengalpattu( 50 Kms,from Chennai, the Capital of Tamil nadu, India) I , though raised up in a family of praying grand mother who is no more, and a mot

her, now 90 yrs old (prays atleast 4 times a day remembering a wide circle in regular order) was personally introduced to the power of prayer through one most un assuming

Mr. Sundarsingh,

still un known to many the youngest of the SINGH family. He prayed

with friends, he prayed alone. We are eye witnesses for the effects of his ardent a

nd sincere cry for change of lives as we saw lives change including our own! He orga

nised amongst many other activities ,regular group prayers on Wednesdays around 9p.m.in a small thatched shed in the terrace of their house in Bashit street, Chengalpattu. Moses Jayakumar of that group is now a senior Missionary with FMPB.,

Chandramohan and Robin ( whose brother Irwin ,now a pillair of support and strength, his latest contribution being one Tata safari, a luxury S.U.V. for the transport of volunteering consultants) turned out to be effective youth leaders. We as a family always remember their family and are so grateful to God for bringing them into our lives. ( May be an answer to our parents prayers!) .

(Sundarsingh is pictured right)

Prompted by the suggestion from Rev.Dr. Kameleson that there ought be a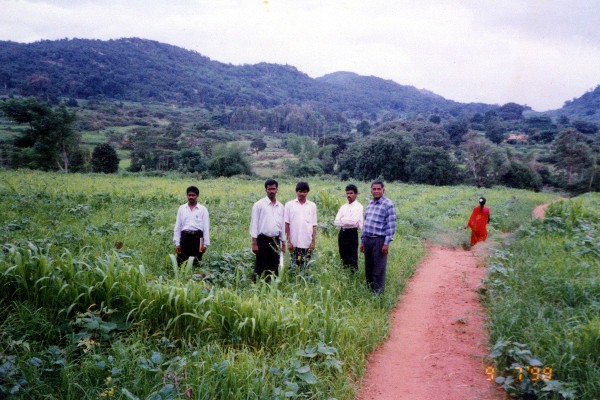 seed for any venture a small piece of land in chengalpattu was sold and 2acres of land in Kamagiri ( a reserve forest range) was bought with the help of Bro.Sampath (F.M.P.B.) with an idea to start a mini health centre. Bro. John Kirubakaran present Gen.Secretary of F.M.P.B was so keen and helped us to register as a trust.( Samaritan medical aid and research trust.)

The Christian doctors forum of Nagercoil, affliated to Friends Missionary Prayer Band , spear headed by Dr. Benjamin was one of the early groups which energetically organised initial fund raising, with which we later felt uncomfortable to proceed with. So we were naturally considered anything but 'smart'! According to the world's standards we were very very slow, not planned well, no clear 'vision" ' no proper estimate' etc. etc. All these accusations were absolutely true but we had no other go as we never knew where will we get the help for the completion of the building! our vision indeed appeared blurred until we used His salve every day to get a clarity just for the time being! It could be termed foolish, rash, not counting the cost , yes it was really so, but the assurance of the word of God ( --all these things will be added un to you ) and the reassurance of our patron Dr. Kamaleson that once we start with the personal contribution the provisions will some how be made, proved right!

Apart from the Doctors of Nagercoil ,Old students of Chengapattu prayer fellowship, Prayer groups from chengalpattu, Doctors and paramedics various mission hospitals ( Rainey , Kalyani, S.M.H.Ranipet.& Govt.Stanley Medical college) provided much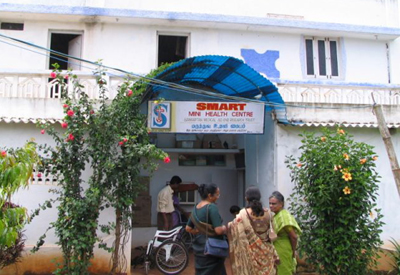 encouragement. God has worked miraculously and perhaps mysteriously thru many close members of our family who opened their purses for us to pursue the work far more than our expectations. All of them have requested that their names should not be publicised. This facilitated us to equip our theater and complete the second building to the present status thus paving the way for more exiting work ahead. The first building (pictured right) that was started with Rs.50 000 in hand was completed at a cost of Rs. 6.5.lacs!! The "Singh" family of Chengalpattu( Jayasingh, Rajasingh and Sundarsingh) looked after plumming, wiring, electrical outfits, whereas Selwyn brothers & Mr.Nirmal took care of furniture etc.
The Second (in patient) building.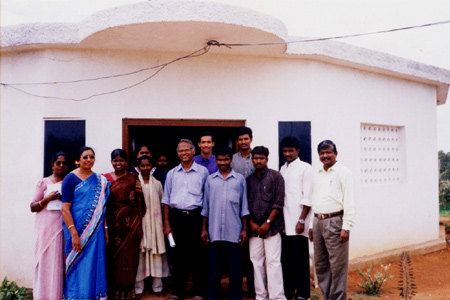 (pictured right)
Just as the first building was started with Rs50,000 in hand , we planned for a second

building ( in-patient section). This 50,000/ was donated by Mrs. Mercy David, the mother of Dr. Nelson ( Pictured left) from her retirement benefits. We planned only for a thatched shed ,but my brother in law Mr.Anand David ,C.E.O. of Manford Allianz,Delhi, my cousin Mr.Thangaraj, a civil Engineer himself, & a few others saw to it that became a solid concrete building! ( the end cost being 5 lacs+!) Though I never made any serious appeal to any of our family members apart from my son, to our surprise more than 12lacs were contributed by our family members!
How He sends us angelic help through people who can never be forgotten, apart from the unfailing prayer support from so many senior members in our family and other dear ones affiliated to Friends Missionary Prayer Band (Bro. Navaneethar, Bro.John Kirubakaran, Bro. Ashok Vedanayagam and many more), peopl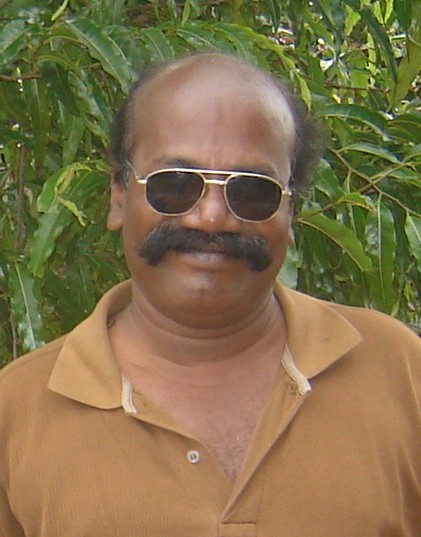 e like Bro. James Viswanathan (pictured right) and his wife Jemima need a special mention. Bro. James was the only missionary who was waiting to take us to his field (Kodakarai) during our very first visit in 1987. He was there again when we started the construction from the very early stage. He and Bro. Mainraj were very enthusiastic and that really helped me so much. Both of them so willingly took me up the hills week after week for 2 full years while we enjoyed the hospitality of Jemima James during all our stop over at Denkanikottai. James continued his unflinching and enthusiastic support in spite of very very disturbing personal conflicts in the meantime. All the members of the visiting team know him as the source behind for all remedies as he will be there when O2 cylinders fail, generators do not work, wells run dry, or our cars break down! we are ever grateful to our dear God for people like Mr.James.
The constructions go on, equipments are added, volunteers are increasing, as this is an on going story of-------------------------
God meeting with His people through His people !
Home About us Latest Report Brief History List of surgeries Contact us