Some More Dates to Remember
18th December 1997
Covered by the prayers of Mr. Kirubakaran and Mr. Varadarajan, the venture of SMART began by breaking ground for a future clinic at Kamagiri. From then on I made fortnightly visits to Bettamugulalam, running an out patient clinic in the former worshiping shed of F.M.P.B.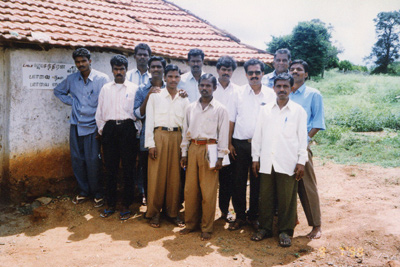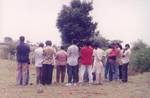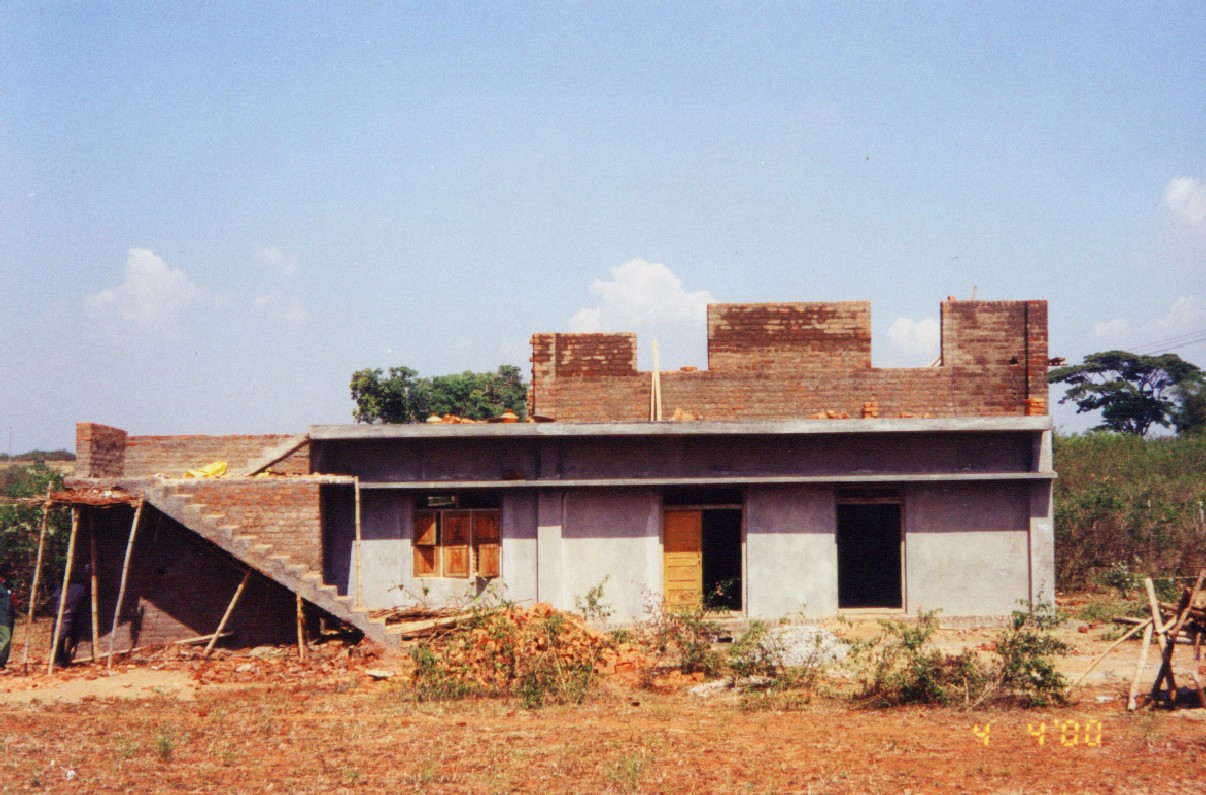 FIRST "CLINIC" PRAYER IN THE BARREN LAND FIRST BUILDING-------
10th September2000:THIS CENTRE WAS DEDICATEDTED TO THE GLORY OF GOD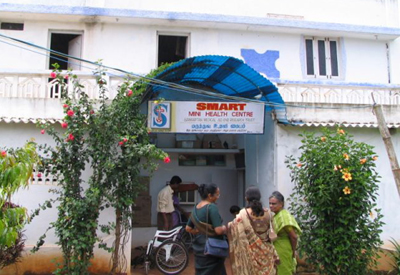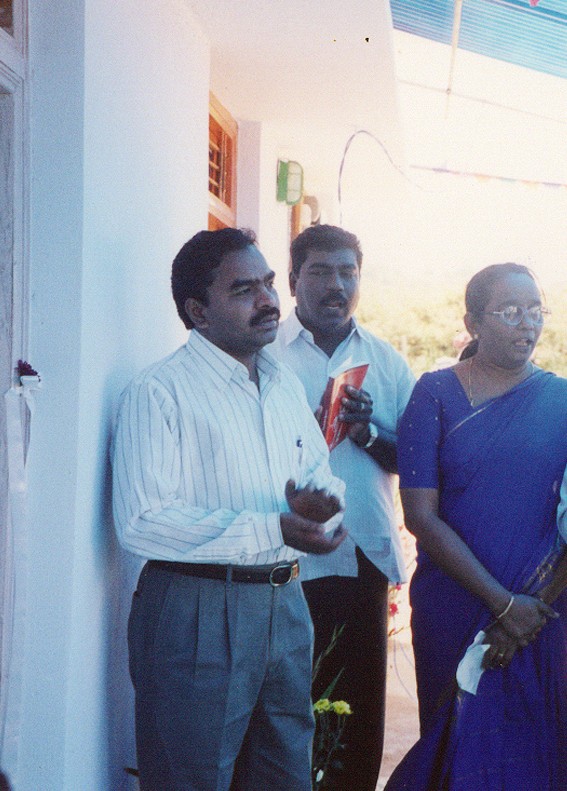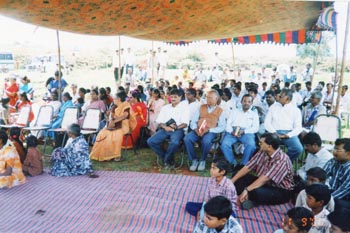 5th January 2002
Dedication of the In-Patient Block
This round building was started with the gift from Mrs.David,mother of Dr.Nelson David,(Centre picture-below)who parted with a major portion of her retirement benefits to partner with us.This building was dedicated on 5th Jan.2002 by Mr.J.J.R.Muthayya ,Retd.chief Engineer (civil),BHEL. <!--[if gte vml 1]>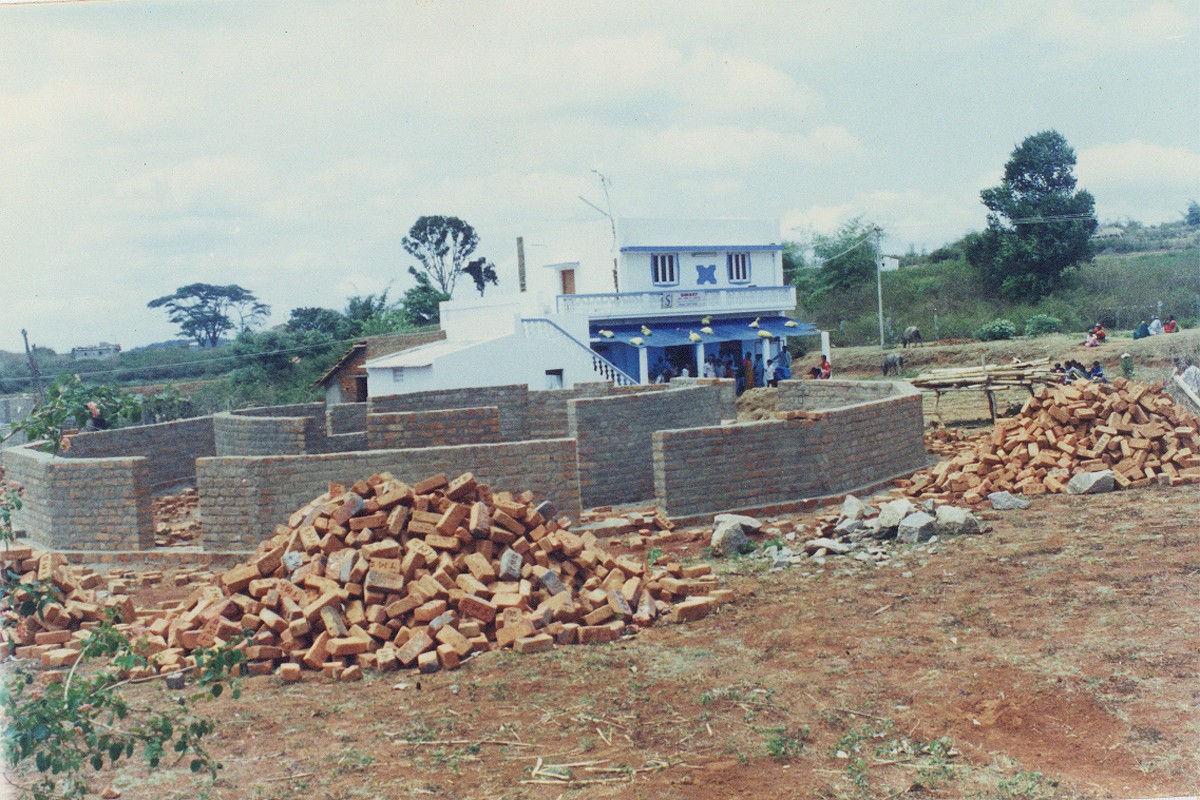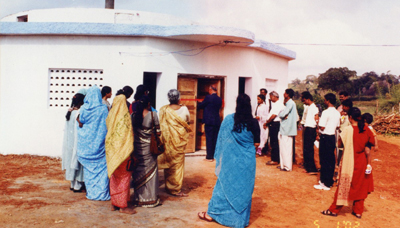 29th March 2002: THE FIRST SURGICAL WORKSHOP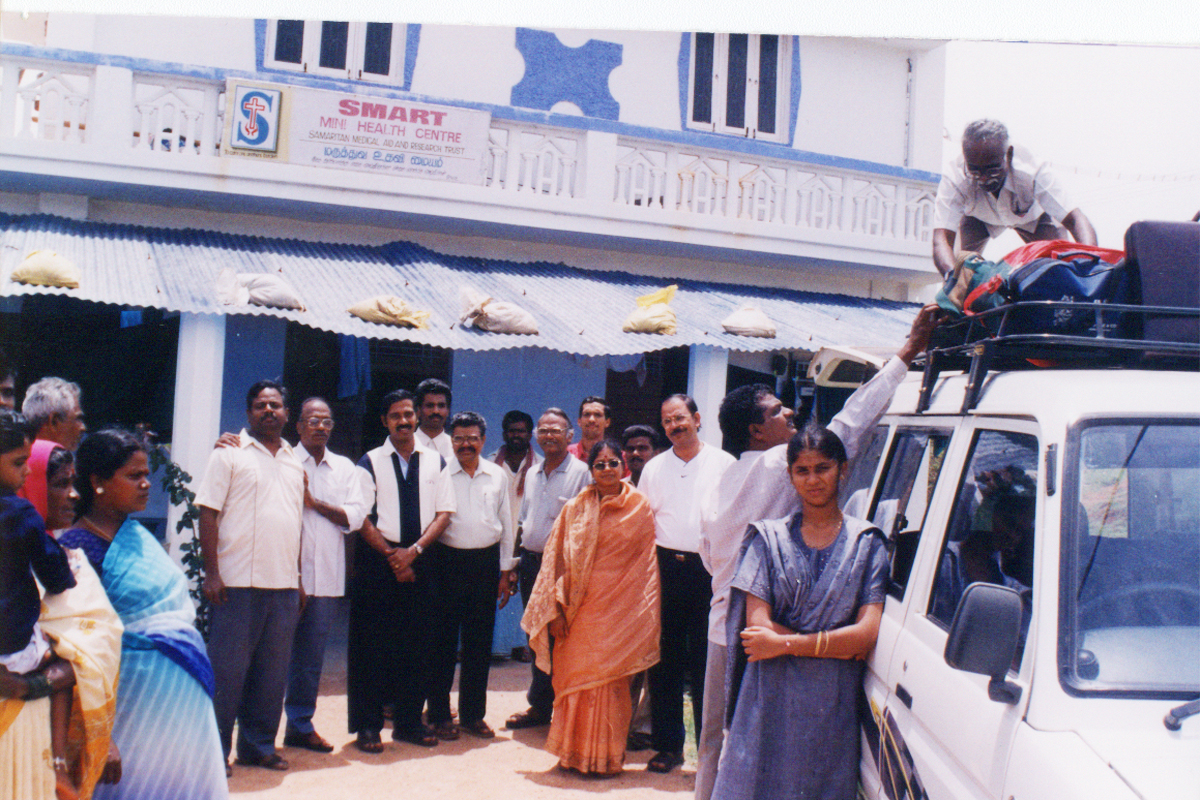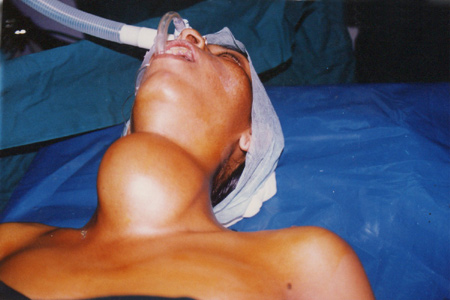 28th May 2002 : THE FIRST EYE & E.N.T WORK SHOP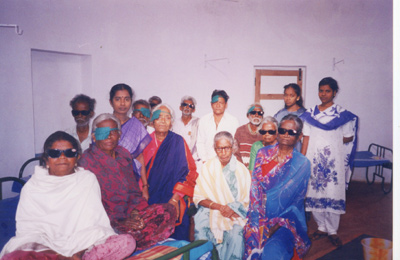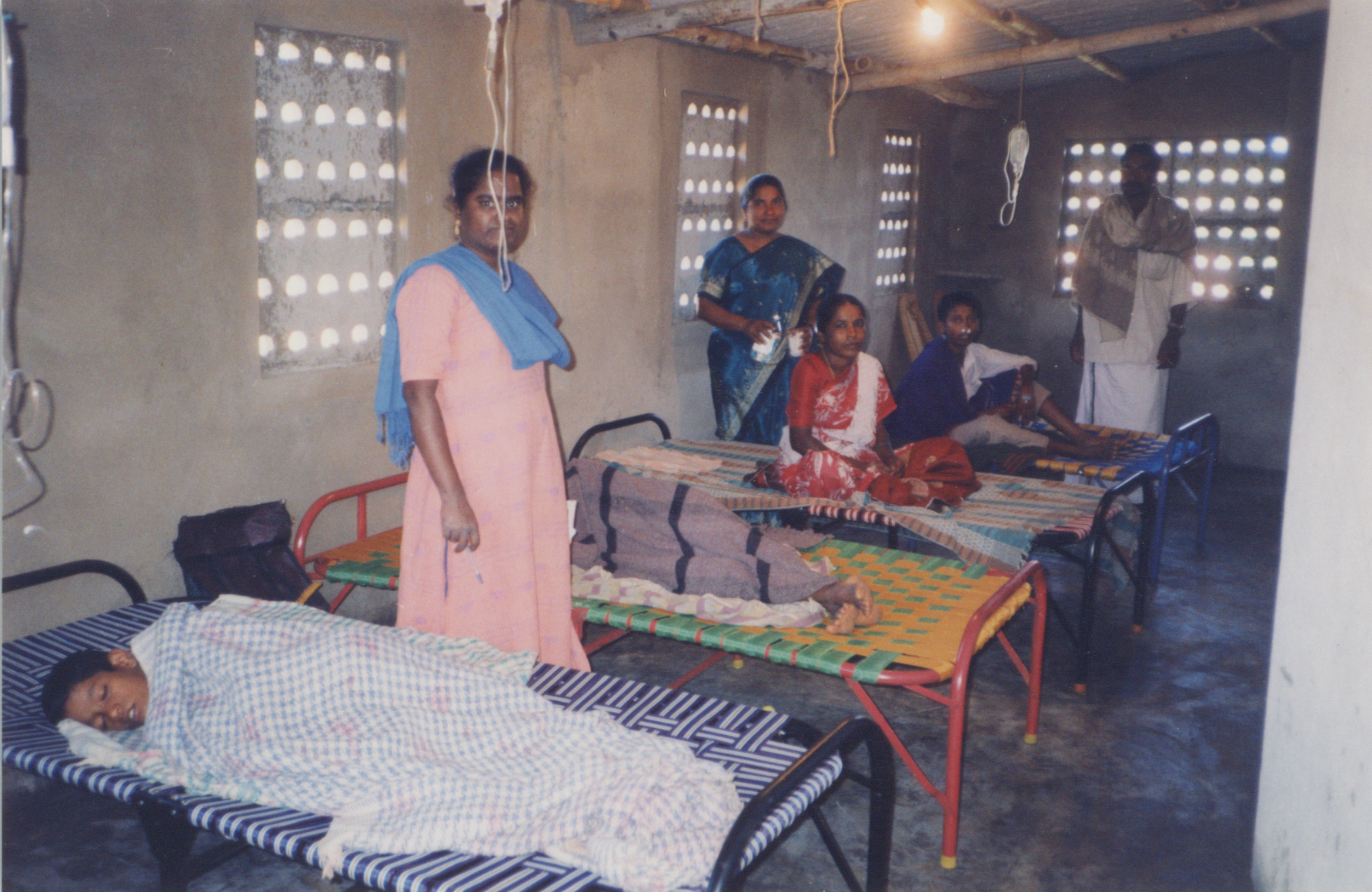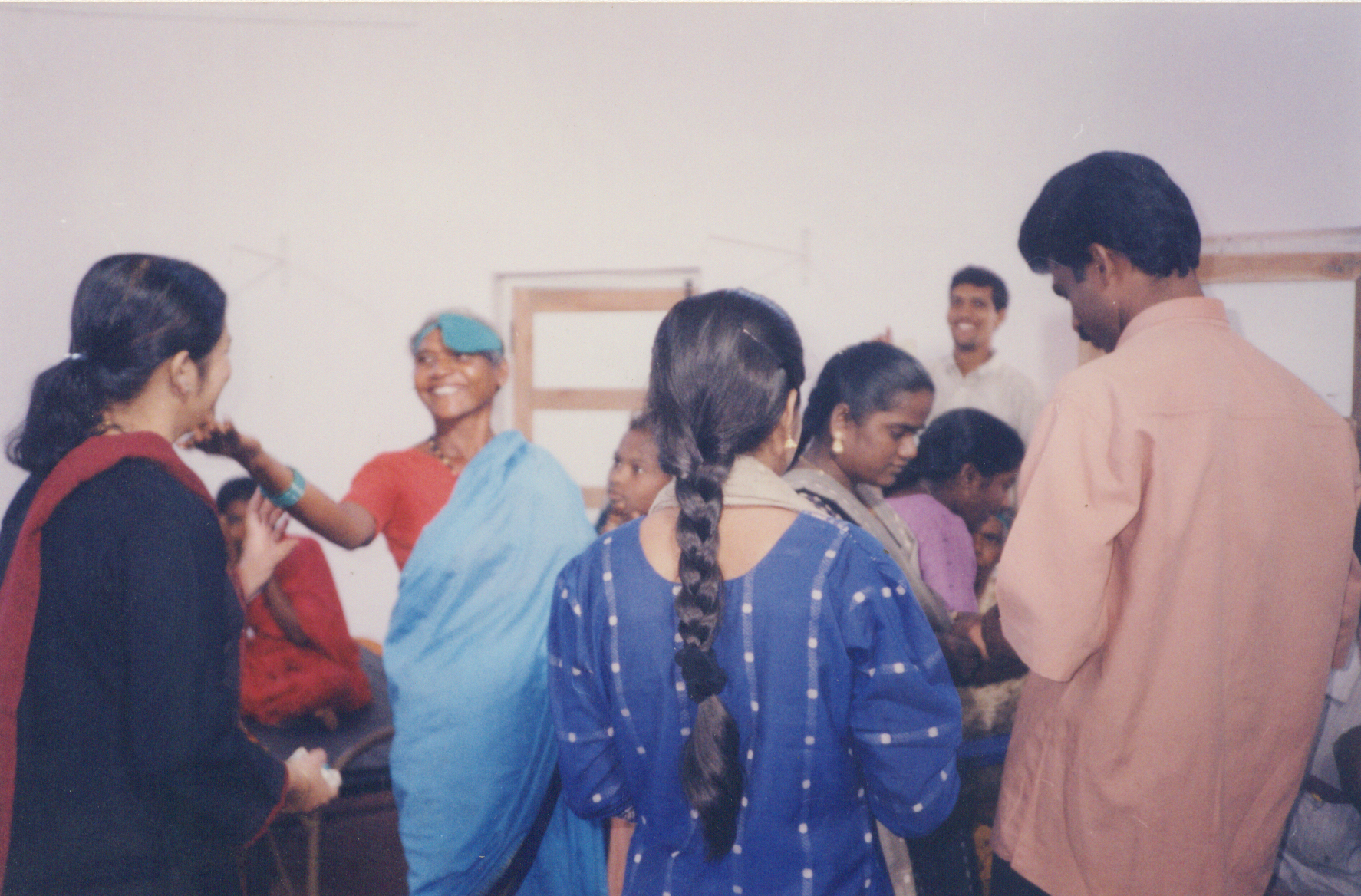 30th May 2005(laying of foundation)&7th February 2007(Dedication)of the CHAPEL
Rev. Dr. Samuel Kamaleson, our Patron, President of Friends Missionary Prayer Band and former Vice President of World Vision International, laid the foundation stone for the chapel.2 Years later Rev.Dr.George Michael and Rev.Arun Andrews(Bangalore) dedicated the completed sanctuary.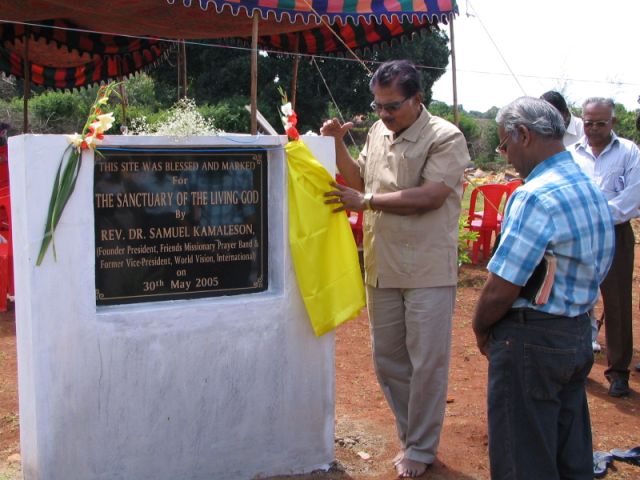 Rev.Dr.Samuel Kamaleson Rev.Dr.George Michael Rev. Arun Andrews
7th.February 2010 : Dedication of the " Lab & Labour room"
by Rev.Darrin Brown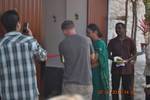 Rev.DarrinBrown of Journey's crossing MD-cutting the ribbon of the delivery room

Dr.Santhana Sam

20th & 21st APRIL 2010 - First ever Dental Workshop
29th December 1971 Our Wedding day !
There need not be any other proof to the fact that God preordains our schedule, than that of my marriage to Padmini! We are sooooo(!) different in many things, but amazingly single minded or more clear minded in pursuing with the work at Periamalai (Kamagiri). She has taken the whole burden of looking after the home and let me go (I have not actually earned anything other than my pension for nearly 3 years). She earns and I spend! She is my sponsor, the real unseen pillar of enormous strength.
(Please click here to read more about the beginnings of 'SMART')